VOLUNTEERING AT CANTERBURY-ON-THE-LAKE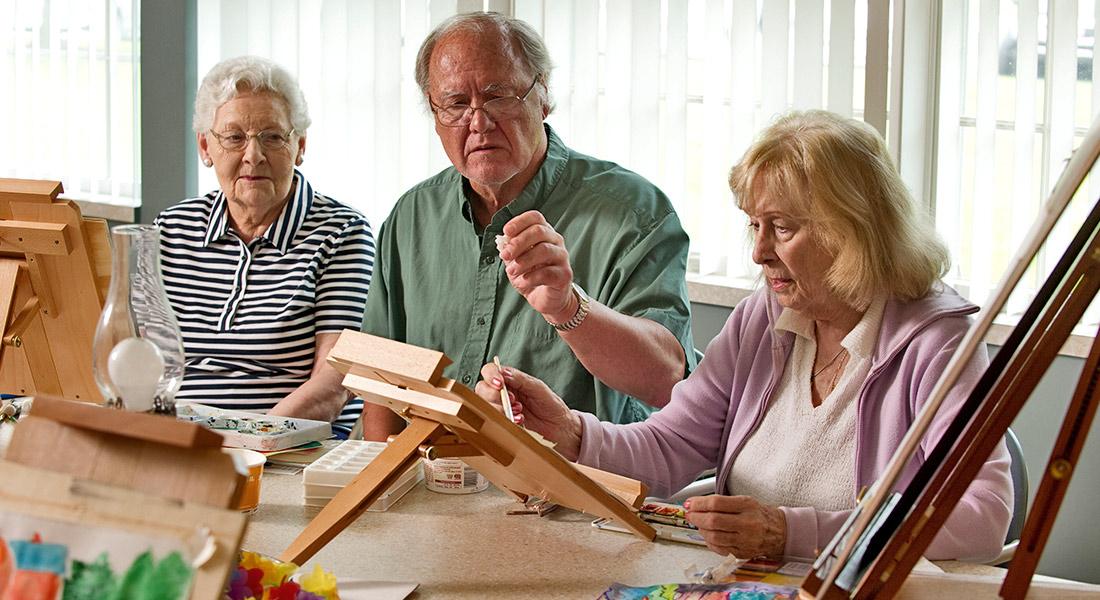 Our volunteer base is large and active, but we always need more volunteers! The more we have, the more residents we can visit or assist, and the more lives we can touch.
Contact Us
For more information on volunteering please contact us
SO MANY OPPORTUNITIES TO HELP
Here are just a few of the opportunities you have to help out:
Pet visits. Bring your own trained therapy pet and be ready to delight residents.
Pastoral care. Work directly with our Pastoral Care Coordinator to provide light pastoral care, and a social/spiritual connection.
One-on-one visits. You'll have the opportunity to chat or hold a hand, read to a resident, play board games and form a long-term relationship.
Help with activities, especially with long-term residents in The Pavilion Health and Rehabilitation Center. Volunteers also help with refreshments and decorations.
Assist with mobility. Help residents in wheelchairs or assist someone with a walker on outdoor walks in good weather, or to meals, church services and other activities.
Reading group. Help start and support a reading group.
Help in the gift shop.
And more. Have an idea? Simply give us a call and share it. We'll do our best to accommodate your requests.