SHORT-TERM REHABILITATION AT CANTERBURY-ON-THE-LAKE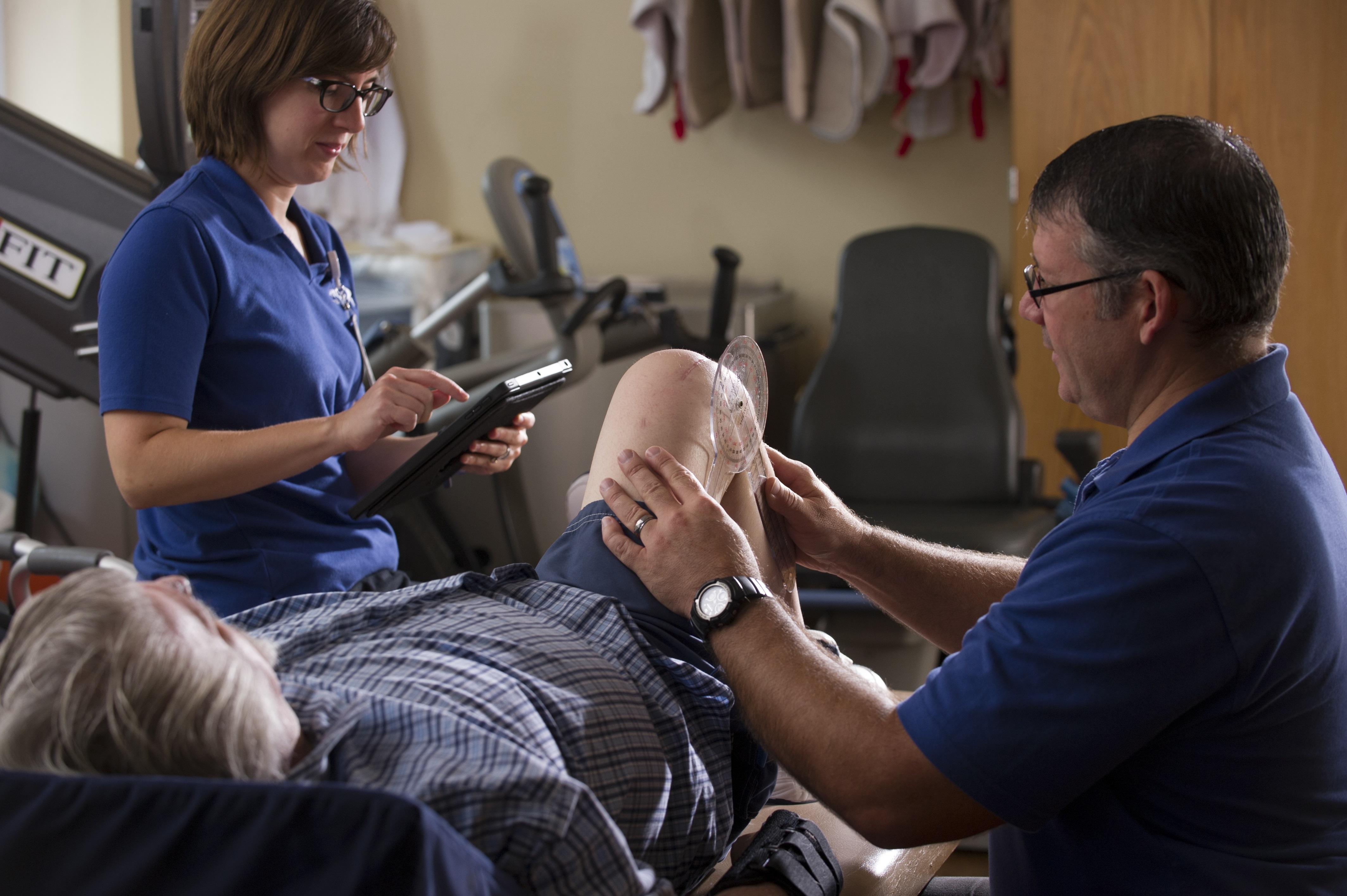 When you explore rehabilitation centers, set your standards high. As a Medicare- and Medicaid-certified skilled nursing center, we have learned that a high quality of life and the best results come from a program that combines professional skill with compassionate, attentive, quality care. That's why physicians and case managers often cite Canterbury as one of their top choices for short-term rehabilitation.
Contact Us
For admission to short-term rehab or long-term skilled care please contact us below
SET YOUR STANDARDS HIGH
Upon admission, our nursing, therapy, social services, and activities team will work with you and your family to create a highly individualized care plan. One that provides comprehensive physical, speech and occupational therapy to help you reach your maximum level of function and independence. So you can get back to your active lifestyle quickly and safely.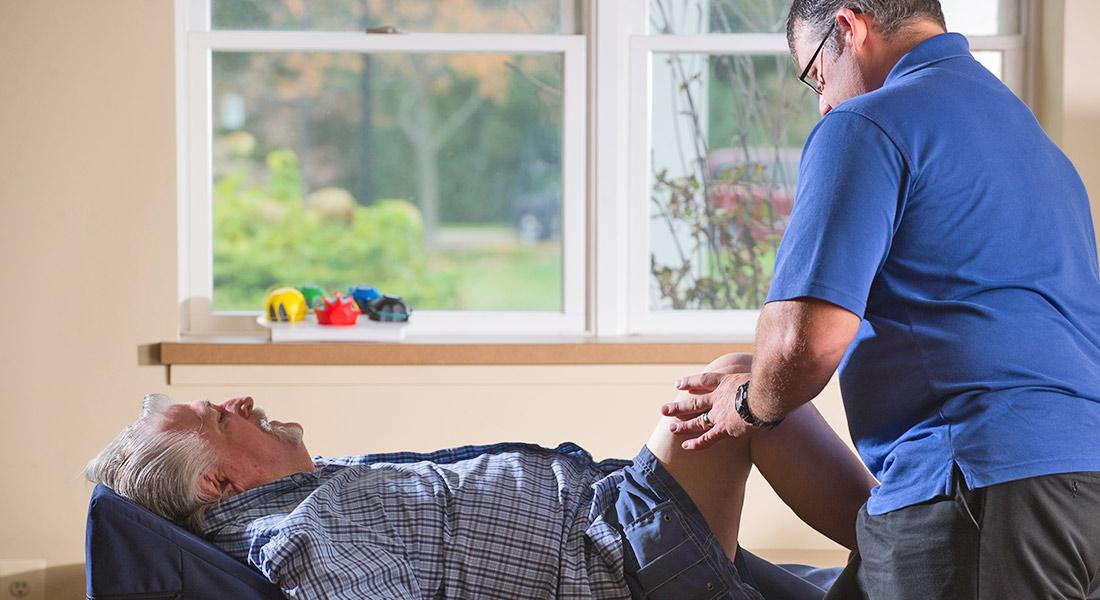 YOU CAN EXPECT
Comfortably furnished, private and semi-private suites
Free telephone and Wi-Fi in your room
An expert assessment of your rehabilitation needs
A customized care plan designed to help you return to your previous level of functioning, or higher
Extensive wellness programming based on eight dimensions of wellness, to support physical, social and emotional wellbeing
An environment designed to keep you comfortable at your home away from home
Special services so you remain connected to family, friends and your own community throughout your stay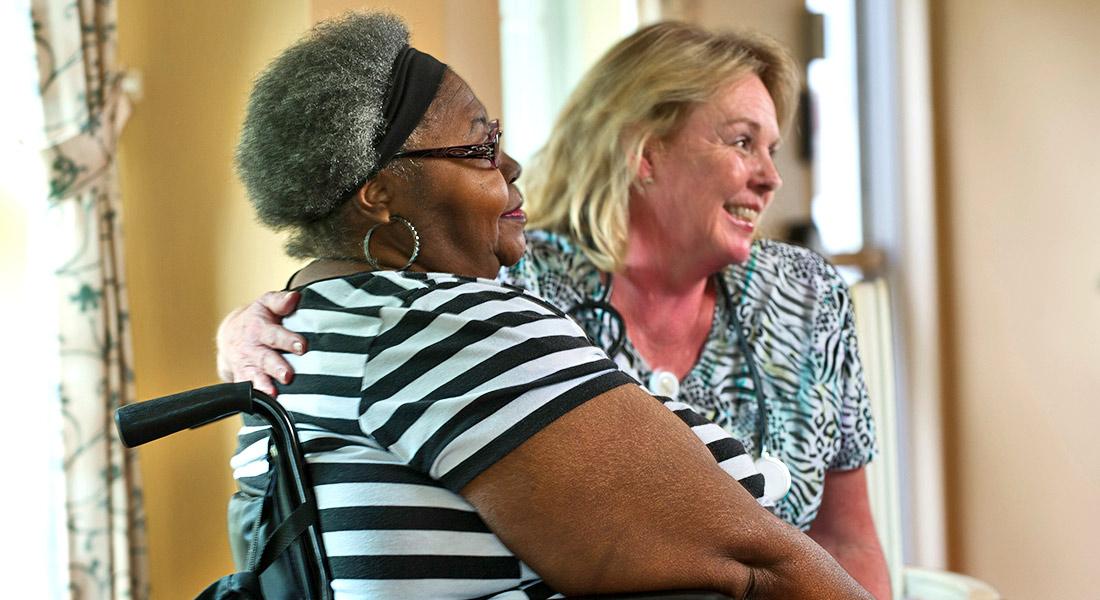 GET REMARKABLE RESULTS
Our team-oriented approach brings together treatments, medicine, therapies and activities for your complete care.
In addition, our rehab team helps you regain or retain your optimal level of independence through physical therapy, occupational therapy, speech therapy and wellness services. We customize our therapy to meet the needs of each individual with whom we work, including those with complex clinical diagnoses.
Our specialized programs and services include:
Post-operative rehabilitation
Post-acute joint replacement
Fall recovery strategies
Speech services for cognition
Speech services for dysphagia
Pain management
Vestibular management
Cardiopulmonary conditions
General health and wellness
Fitness
Canterbury-on-the-Lake is also designated as a minimal-lift facility, which keeps patients and employees safer. We use equipment to safely lift patients, eliminating nearly all manual transfers.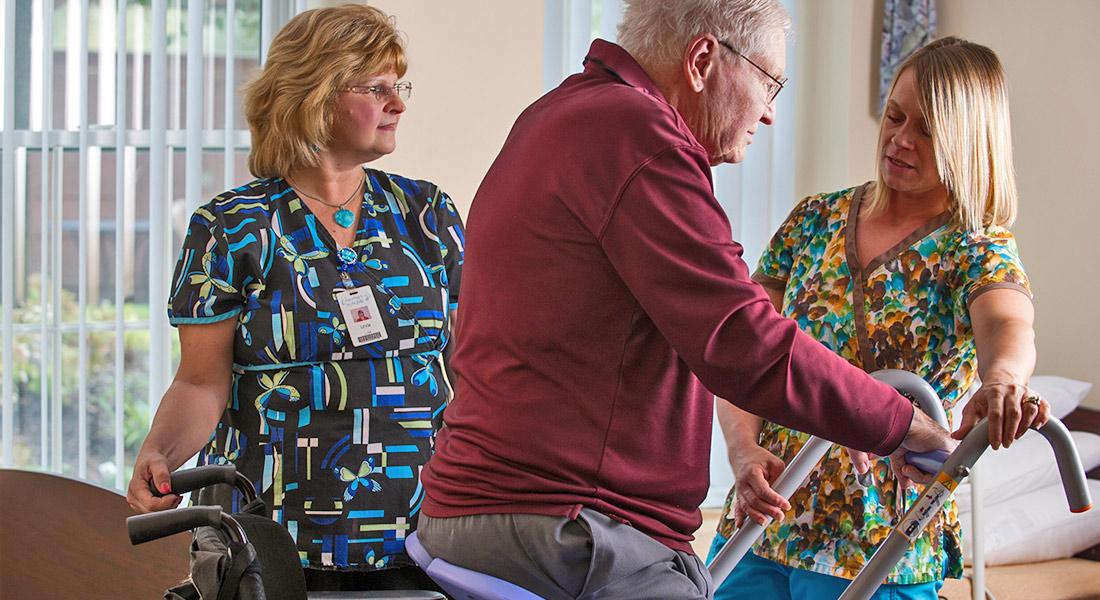 MAKING BETTER CARE AFFORDABLE
We accept most top insurance plans at The Pavilion Health and Rehabilitation Center, including:
Medicare
Medicare Advantage
Medicaid
Blue Cross Blue Shield
Blue Care Network
Blue Care Network Advantage
Auto insurance, such as State Farm or Allstate
Aetna
Cigna

HAP
Humana
Priority Health
Workers' Compensation