Canterbury-on-the-Lake
VOLUNTEER HISTORY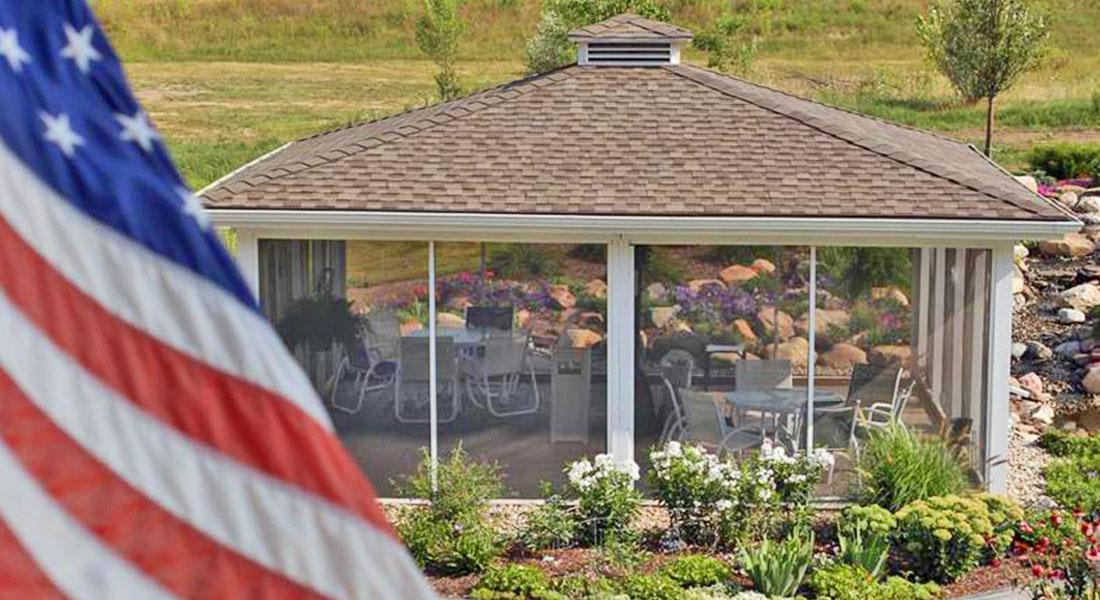 Although Canterbury-on-the-Lake has been in Waterford, Mich., since 1994, our history dates back 150+ years. In 1855, Matilda Caniff gave an estate gift of $1,500 to St. Paul's Church in Detroit to provide funds to build a hospital for the poor. The new hospital was named St. Luke's Hospital and Church Home.
Contact Us
Need more information? Ready to schedule a tour?
150+ YEARS OF SERVING SENIORS
Over the years, St. Luke's provided care to many metro Detroit seniors, as the hospital continued to grow and evolve in Detroit and, later, Highland Park. When St. Luke's needed to update and expand, the board of directors sought a new, roomier location.
In 1990, they purchased the Windeler Horse Farm in the heart of Waterford and began building Canterbury-on-the-Lake on Hatchery Road. We opened our doors to residents in 1994. Jane Windeler Lawrence enjoyed being a Canterbury resident from then until her passing in 2013.
Today, residents enjoy the natural land, which we have kept in its original state in order preserve the wetlands. Many staff and even some of our residents have been at Canterbury since our 1994 opening.
OUR TIMELINE
1853
Matilda Caniff writes her will, leaving $1,500 to St. Paul's Church in Detroit "for the purpose of erecting a Hospital for the poor of the Episcopal denomination in the city, to be called St. Luke's Hospital."
1863
Mrs. H.R. Andrews donates a house she owns on Lafayette, between Griswold and Shelby, and St. Luke's Hospital becomes an operating entity. In 1864, it opens to patients.
1865
Land is purchased on West Fort Street, near Clark Street, but money is not available to develop it. After Harper Hospital offers the free use of one of its unoccupied buildings, St. Luke's moves into that location for two years.

1868 
The "Old St. Luke's," built in 1868
Finally, "Old St. Luke's" is built on West Fort Street. A Detroit newspaper calls the brick building a "superstructure" on a "splendid site" with a gravel knoll.
1881
St. Luke's reports property and buildings valued at $50,000, and securities and other property exceeding $31,000. It is the result of ongoing, good financial stewardship through challenging years.
1900-1916
Over the years, the area surrounding St. Luke's experiences rapid industrial growth. So St. Luke's property is sold to the Pennsylvania Railroad.

1916-1918 
A typical resident's room in Highland Park in the early 1920s.
St. Luke's builds a new facility at 224 Highland Ave., in Highland Park, attracting a waiting list for residency. With plenty of open space around it, the hospital cares equally for the indigent and the moderately well-to-do with few questions asked.
1948
St. Luke's charter is renewed on October 4, 1948, and the name "St. Luke's Episcopal Church Home" is adopted.
1970s
St. Luke's is now landlocked in Highland Park, and its Board of Trustees realizes it must find at least 40 acres to support a modern, continuing-care retirement center. The process will take nearly 17 years to find the perfect spot at the right price.
1990
Hope finally comes from Jane Windeler Lawrence, who agrees to sell 40 acres of her property in Waterford, Mich. St. Luke's is renamed Canterbury-on-the-Lake to more accurately reflect the beautiful land.

1991
The artist's 1991 rendering of Canterbury-on-the-Lake.
1993
Canterbury-on-the-Lake breaks ground on Hatchery Road in Waterford.

1994
Canterbury-on-the-Lake opened its doors.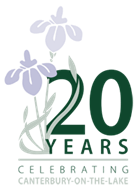 2014
Canterbury-on-the-Lake celebrates its 20th anniversary in Waterford. That year, it also supports local senior centers and schools, and receives the President's Award from the Waterford Chamber of Commerce.