Fuel your body
CANTERBURY-ON-THE-LAKE DINING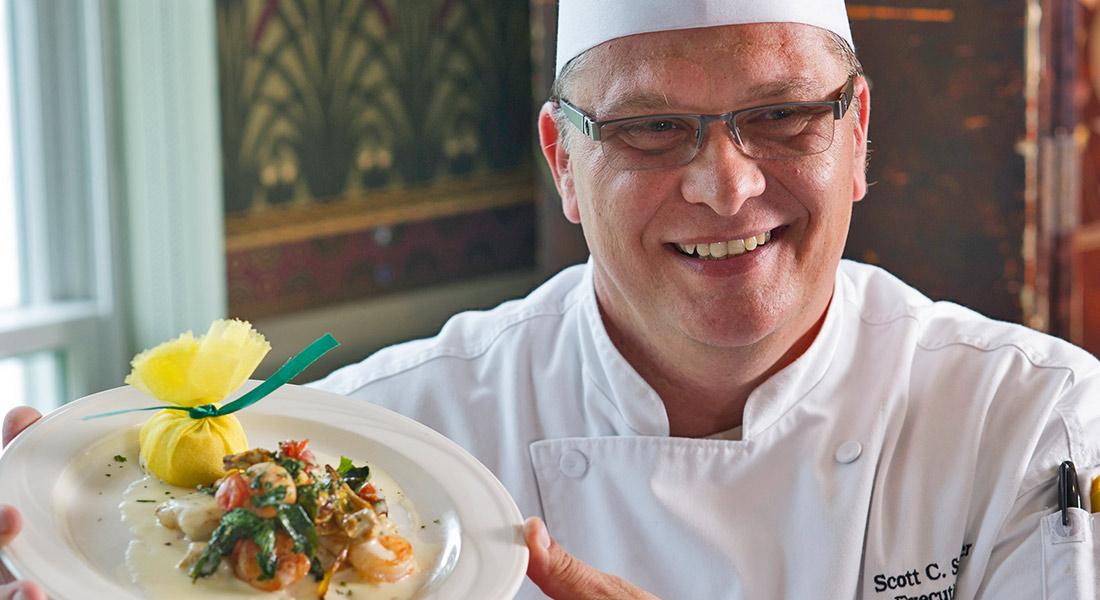 Canterbury-on-the-Lake is known for its exceptional cuisine, locally sourced fresh ingredients, scratch cooking and service excellence.
Our executive chef and team of award-winning culinary professionals tantalize taste buds, whether you're dining in the elegant Iris Room, Orchid Dining Room or enjoying the café-style Pub's atmosphere. You may also enjoy being pampered with your invited guests at a special catered event in one of our private dining rooms.
In the fall, residents enjoy Saturday Farmers Markets in the Pub, featuring not only fresh fruits and vegetables but freshly baked goods as well. We also enjoy BBQs both in- and outdoors throughout the year.
Contact Us
Need more information? Ready to schedule a tour?
IT'S YOUR CHOICE
Canterbury dining excellence is all about choice. Most residents choose when, where and with whom they eat, ordering off extensive menus in the dining rooms. Some even bring friends and relatives to dinner.
Others opt for a burger at our café-style Pub. And some even elect to cook every now and then in their own, full kitchens (available in Southminster apartments). Our chefs offer made-to-order options, too. Have a favorite recipe? Our team will prepare it for you.
In addition, a registered dietician is available for dietary consultations. And if patients or residents need food pureed or have trouble with utensils, our PUREE WITH A PURPOSE and FRESH BITES finger-food programs are award-winning culinary solutions.