Tips to Help Family Members Deal with a Love One's Memory Loss
Watching a parent or grandparent go through the stages of Alzheimer's isn't easy. As an incurable disease, the only prognosis is for it to get worse. In the meantime, you must deal with the daily challenges that come with this disease. Here are some tips to help family members deal with those loved ones who have been diagnosed with dementia or other conditions that cause memory loss.
While you want to help your family member maintain their independence, you must consider ways to protect them from their own forgetfulness. For example, you can shut off the stove and have them use the microwave, which is less of a fire hazard.
Put reminders to shut off water and close doors in places where they are likely to be seen. Get an alarm system that sends an alert if your loved one attempts to leave the house at night.
Plan Ahead
You can prevent a lot of problems if you can anticipate them before they occur. For instance, if you worry about your family member cooking, prepare meals to have on hand.
Use containers that are easy to open. At the same time, lock away anything you are afraid for them to access, such as cleaning supplies. Make a list telling them what they should do for their daily routine. You'll also want to call and remind them of any appointments. For some, it may work to do it the day before while others will need to be reminded just an hour prior to the appointment so they don't forget.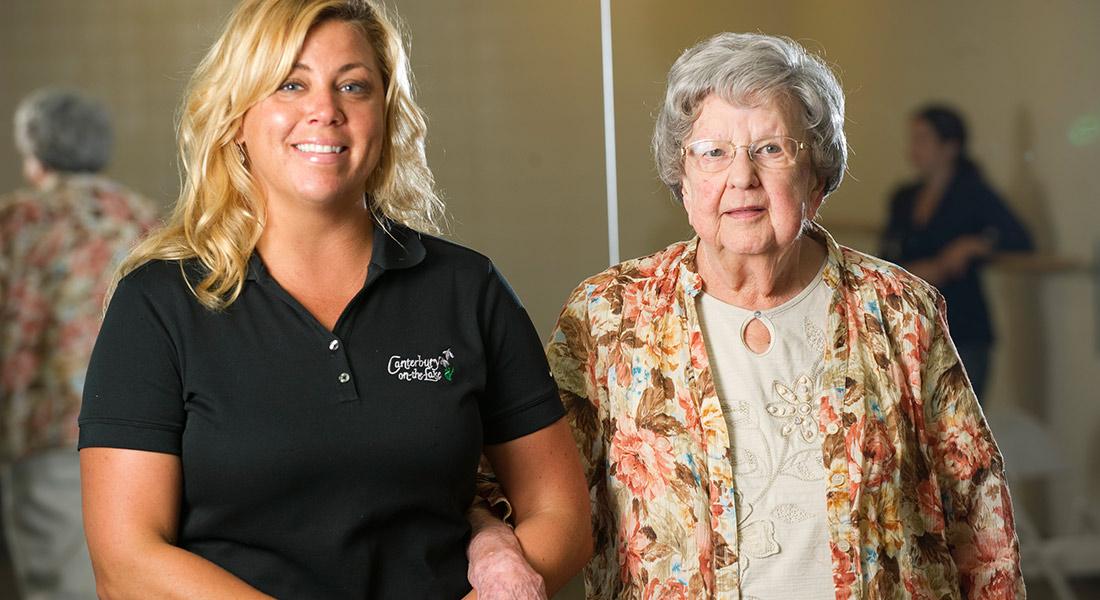 Talk to your senior loved one about tasks that frustrate them. Work together to come up with a plan to prevent frustration. You may have to think outside the box, but there are usually alternatives to the way something is done.
A prime example is for your loved one to figure out how to find the dining room in a senior community. She may have trouble getting to the dining area because she gets lost. Ask a neighbor to come by and walk with her every day so she always makes it to the meal.
Use shopping lists to remember what you need to buy. You can also have your loved one place certain items in areas where they are likely to find them. For instance, eyeglasses could be placed on the bathroom counter. Keys could be put by a purse or other item you're likely to take on any trip.
Get creative on reminders for your loved one. You may use colored sticky notes that they can easily see or type up the names of items and tape them on. Use objects as reminders and place them in areas where they will help you remember what you need to do.
Memory loss is difficult to watch and endure. However, there are steps you can take to help your loved one continue to be independent for as long as possible.