How to Choose a Nursing Home
The transition from unassisted or partially assisted accommodation into a nursing home can be difficult for people and their families. Everyone wants their cherished relatives to get the best care possible. Fortunately, in the past few years, nursing homes have taken on a less institutional appearance. Instead, they are comfortable and inviting facilities for both patients and visitors. The medical care and equipment still exist, but those necessities blend into a vibrant community that offers much more for the occupants. Nursing Home Michigan recommends people look for the following details when choosing a home:
Find a suitable location.
You may find an excellent nursing home that meets your criteria except it's across town. If driving an hour each way is not a problem for you, then go with the best. However, over time, those drives may seem longer and longer and your desire to visit may diminish. Choose a home that's close to you or another family member. Frequent visits are welcomed by all nursing home residents and the company will boost their spirits.
Perform a careful inspection of the facility.
The condition of the nursing home reveals the daily maintenance performed to ensure occupants are happy, healthy and safe. If you notice a crumbling exterior, unclean floors, burnt out lightbulbs or walls in need of a paint job, consider a different location. A negative first impression usually means there are larger hidden issues including improper ventilation, broken equipment and possible unsanitary conditions.
Check the quality of the food and food service.
It's no secret some nursing homes don't offer appetizing food. In all fairness, they are required to cook for a large group of people, but that doesn't mean the food should be inedible. A quick solution to this is actually trying one of the meals. You'll quickly determine the quality of the food, temperature when served, meal options available, portion size and cleanliness of the dining area. It's also important to note if the home accommodates those with special diets.
Listen for noise.
Stand in the resident's potential room and listen to the noises around you. If you hear continual screaming or doors slamming, you may want to ask for a different room or look elsewhere. There will always be noise in a communal setting, but the continuity and solutions offered by the staff indicate how bearable the noise is for the occupants.
Notice unpleasant odors.
Nursing homes do have a distinct odor but they shouldn't be offensive. If the home reeks of unmistakable improper hygiene, it may indicate the patients are not checked regularly. Inattentiveness is dangerous, especially if the occupant is needing immediate care.
Check the recreation schedule.
It's imperative that elderly people remain engaged and part of a community. Sitting in a room alone with no company leads to depression. Be sure there's a full activity schedule that meets the needs of all patients with different abilities. A bonus is live entertainment including children's choirs or musicians.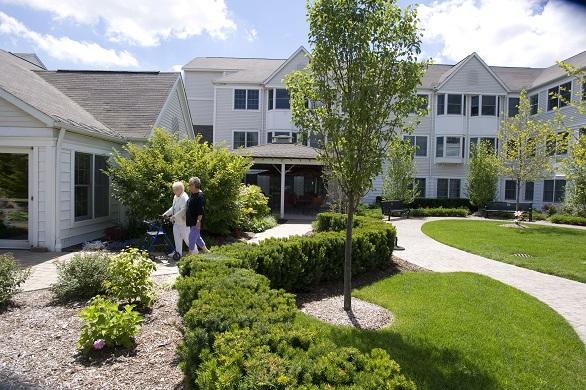 Watch how the staff works as a team.
The unpredictability of events in a nursing home usually means the staff may be responsible for random jobs. If you notice a lot of eye rolling and disgust from staff, cross that home off your list. A negative environment is easily sensed by patients and makes everyone uncomfortable.
Don't be afraid to perform online research.
Everyone on the Internet loves to provide reviews or comments on various establishments. You'll likely find a ton of information from occupants or their families. Read the reviews carefully and look for repeated issues to determine the home's strengths and weaknesses.
Check to see if the staff is tense and overworked.
Go to the central nursing station and watch the employees. If they appear to be rushing, then perhaps the home is understaffed. If they are standing around and talking while emergency bells are blaring, then they clearly lack professionalism. Be sure to choose a place where your loved one will receive proper care in a timely manner.
Consider extra amenities.
No one likes to lose independence and people appreciate the opportunity to do things on their own. If salon and spa services are important, then choose a home that offers those options. If shopping is important, be sure there's a mall nearby with adequate transportation. Residents who are encouraged to be independent are less likely to focus on their ailments and become depressed.
All of these factors should be considered when looking for a suitable nursing home. However, the most important thing to consider is your gut feeling. If you tour the facility and generally don't like it, move onto the next one. You may not be able to pinpoint an exact issue, but a negative overall impression should never be ignored. Your loved ones deserve the best.