Continuing Care Retirement Communities: Enhancing the Quality of Life for Seniors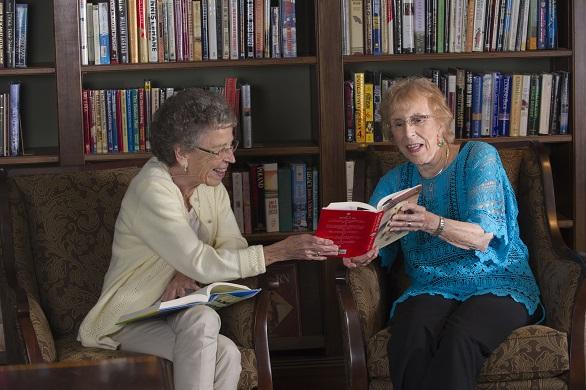 As people age, they must think about where they will live and what limitations they will have to deal with. If you are a senior or a family member of a senior, you may want to consider continuing care retirement communities (CCRC). These communities offer several options for seniors who can no longer live at home for some reason, or those who want to downsize and simplify life.
CCRC Michigan and other facilities meet the differing needs of seniors. Some are independent and can care for themselves just as they've always done. Others may need some assistance with certain tasks, but they can do most jobs on their own. Others have limitations requiring ongoing help with feeding, dressing and mobility. Continuing care retirement communities have facilities to provide for all of these situations.
When older people are looking to make a change in their living arrangements, they have three basic options, depending on their health. They may need one or all of these facilities at some point.
•
Independent living facilities: ideal for active seniors who want the comfort of community while maintaining privacy. Most facilities have apartments with one or more bedrooms and a kitchen.
•
Assisted living facilities: preferred choice for people who need some assistance and supervision, but can still do certain tasks on their own. They generally include private rooms or semi-private in one building.
•
Skilled nursing facilities: also known as nursing centers or nursing homes, these facilities provide round-the-clock care for people with physical or mental health issues.
CCRCs provide all of these facilities in one complex or with a close affiliation. The person may move from one area to another or even receive various levels of care within the same location.
How CCRCs Work
CCRCs allow the elderly a chance to spend the rest of their lives in one location, while moving from one level of care to another when it's needed. An entrance fee is charged with monthly payments required for as long as the person lives within the community. The fees are based on the type of housing chosen and level of care required.
A contract is made between the CCRC and the senior. Three types of contracts exist:
•
Extended Contract or Life Care Contract: provides unlimited care and assisted living with no extra costs
•
Modified Contract: provides specific services for a limited time, may be renewed or have services added for an additional cost
•
Fee-for-Service Contract: provides a reduced fee for enrollment in the community, while charging standard rates for assisted living or skilled nursing care
Not all continuing care retirement communities are the same. Anyone considering one of these facilities should visit and ask for a tour to learn more about them. They should visit each part of the community whether they expect to use it or not. It's important to ask questions and spend time making a decision both the caregiver and senior can feel comfortable with.