Choose the Best Short-term Rehab Facility for Seniors
When looking at a rehab center for recovery of an illness or injury, you're searching for a facility to provide exceptional
short-term care
. You will view it from a different perspective than if you were researching
long-term care facilities
for seniors. Places like the local
Waterford Senior Rehab Facility
offer several benefits to the elderly who need extra assistance in getting back to their normal routine. Here are a few tips to help you select the best option for yourself or a loved one.
Consider Type and Quality of Living Situation
You'll first want to consider the cleanliness and comfort of the rooms where you or your family member would be staying. You also want to think about privacy. Some facilities offer private rooms while others provide roommates for every resident. Neither option is right or wrong but a matter of personal preference.
Take time to look at the menus and the dining area to determine if the meals will be satisfactory, as well as the environment in which you'll be eating. The meals should be healthy and provide variety while the atmosphere should be pleasant and enjoyable.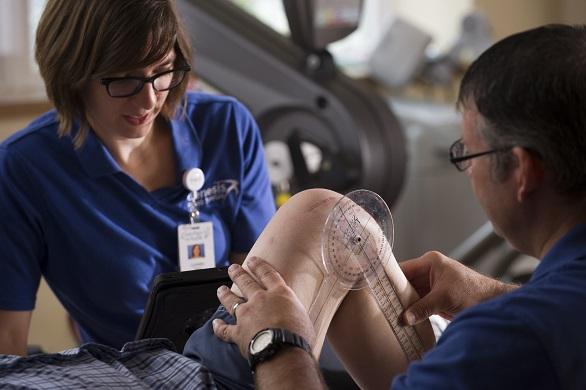 Consider Rehabilitative Services
The reason you're going to a rehab center is to recover from an injury or illness, and the rehab facility should support that goal through the latest technology and treatment services. Make sure physical and occupational therapy is provided and find out what equipment and technologies are used to help the process.
In a long-term care center, the focus is often on maintaining current levels of mobility and mental health. When looking for a short-term rehab facility, you want professionals who focus on regaining lost capabilities. For the elderly, this process is often more challenging and prohibited by their age. Therapists may need to employ innovative and unique methods to achieve goals.
Consider Family Involvement
Family members should be welcomed at these facilities and kept informed of the patient's progress. Some facilities provide conferences where they update the family about the person's status and answer questions.
You'll want to find out about visiting hours and how long guests can stay. Some centers even allow family to stay overnight in special situations to reduce the patient's anxiety or mental confusion. The therapists and staff may even help the caregiver or family member to step into a specific role for the healing process. They will work with the family as the patient improves and begins to consider returning home. The case manager may explain what is needed for the person to be able to leave the facility or how the family can continue the improvements which have been made at the rehab center.
Take the time to visit multiple short-term rehab facilities to find the one which best meets your needs. The goal is to recover from an illness or injury and return home as quickly as possible when it's safe to do so. The
best rehab center
will help you achieve this objective.