ASSISTED LIVING AT CANTERBURY-ON-THE-LAKE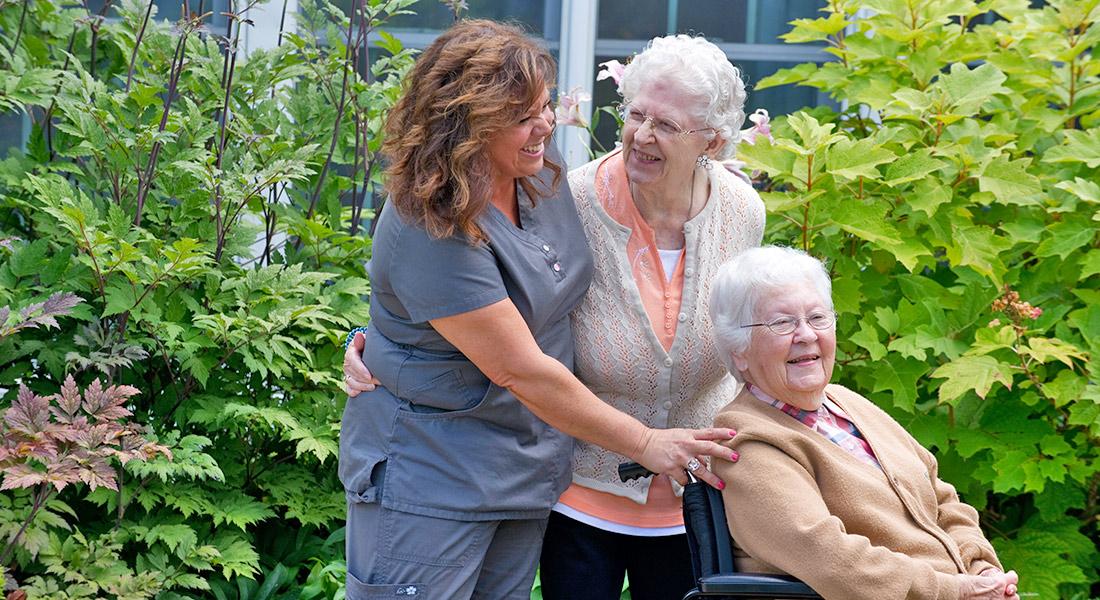 If you or your loved one needs additional support in order to maintain independence, consider The Leas at Canterbury. Our residents thrive with a warm, caring team whose goal is to ensure that residents have the maximum level of function and independence.
Contact Us
For questions about assisted living please contact us below
CARE AND INDEPENDENCE, IN PERFECT BALANCE
With a 24-hour care team, medication reminders, and assistance with daily living activities, Canterbury residents are assured of safety, comfort and dignity. Residents have a choice of a private studio or one-bedroom apartment.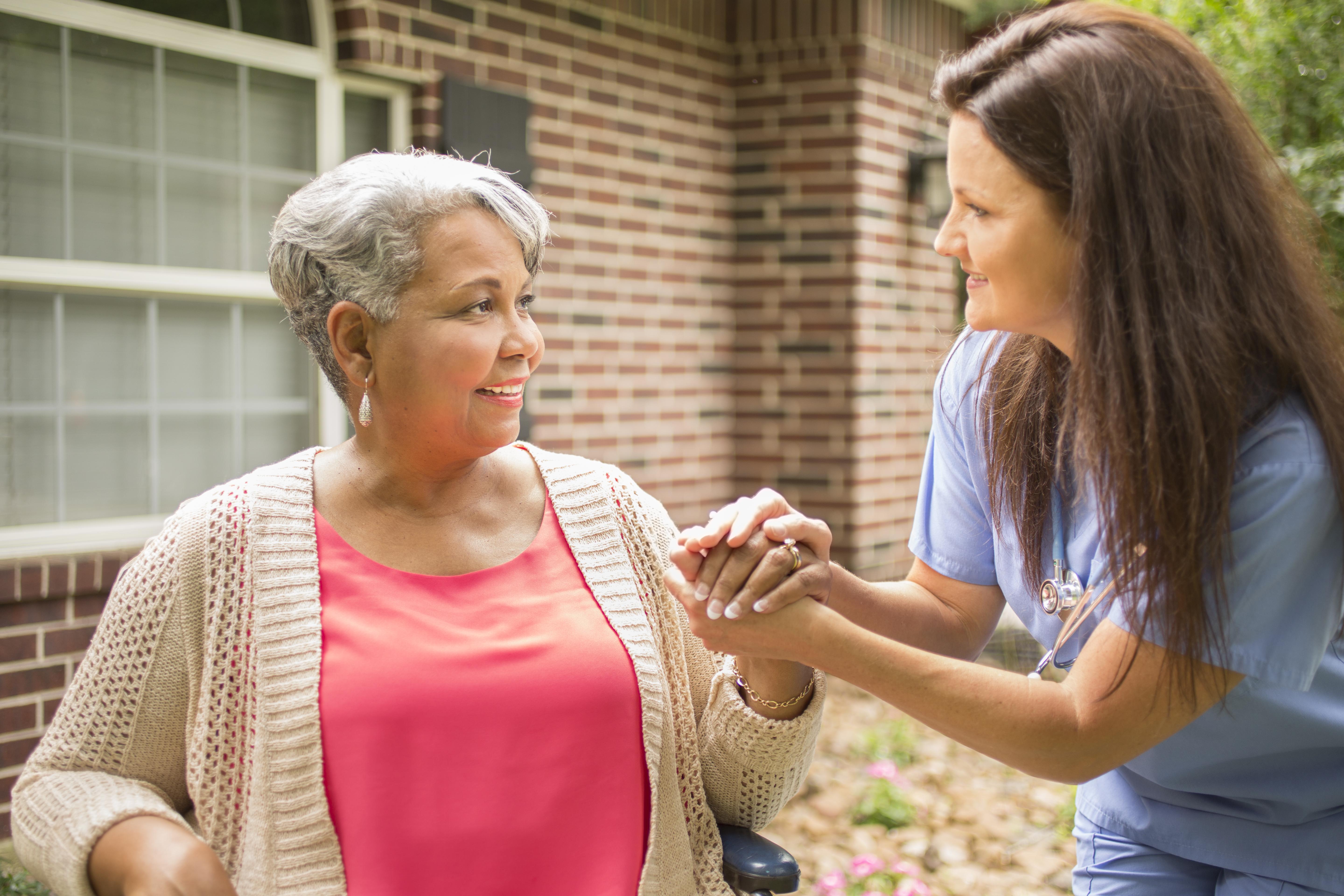 MAXIMIZING HEALTH
AND QUALITY OF LIFE
Here, residents find gathering places, a restaurant-style dining room and worship opportunities in St. Luke's Chapel. They also have access to stimulating, off-site trips and a full activities schedule, including music therapy, crafts and gardening.
Additionally, our residents have priority access, if needed, to The Pavilion, our on-site, state-licensed skilled nursing center. In addition, if residents have a short-term stay at The Pavilion Health and Rehabilitation Center, they can continue their rehab back in their own apartment with the same rehab team.
COMPREHENSIVE CARE MANAGEMENT
All Canterbury residents and patients receive a comprehensive care plan, which tailors and coordinates all of their health care services. We develop care plans partnering with each resident, their families and their care providers to maximize their health and quality of life.
Each resident of The Leas also has access to our on-site Wellness Clinic, with doctor days, podiatry, audiology and optometry services, and a nurse available to coordinate care. We also offer a comprehensive Wellness Program, with an extensive calendar of activities to support their well-being.
LIVING AT THE LEAS INCLUDES:
Heat, electricity and water
Three meals daily with numerous menu choices at a restaurant-style dining room
DirecTV basic cable
A 24-hour wireless emergency pendant system
Weekly housekeeping and laundry service
LEAS RESIDENTS ALSO BENEFIT FROM:
A personal care team, available 24 hours a day
Medication administration
Assistance with clothing items (e.g., buttons, footwear)
Twice-weekly standby assistance with showers (optional)
Our very own Main Street, with salon, gift shop, Wellness Clinic and Wellness Center
Priority consideration for transfers within the Canterbury community, as needed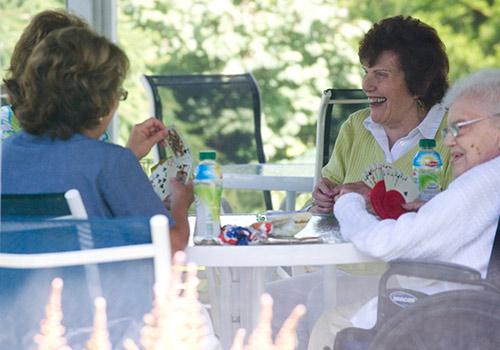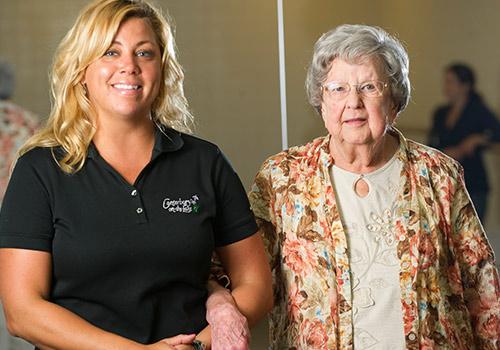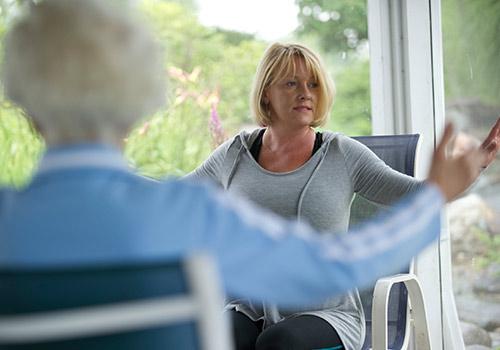 FURTHER ASSISTANCE IS AVAILABLE
For our assisted living residents who need additional help, we've created Personalized Care Plans designed to give them the best level of care at a cost-effective, package price. We also review these plans regularly to ensure that we continue to meet the changing needs of our residents.
The Leas Floor Plans

View Floor Plan

View Floor Plan

View Floor Plan

View Floor Plan

View Floor Plan